by Olivier Beherman
A great addition for the city of Nivelles. That is what Pierre Huart, Mayor, said about Kids&Us, the local branch of the language institute of Spanish origin.
With the language school of lady principal Jessica Yernaux Kids&Us, which teaches English to children aged 1 to 18, opens the thirteenth branch in Belgium. According to Jessica Yernaux the strength of the institute lies in the playful teaching methods for the English language, not with rigid traditional class methods, but with individual playful assignments.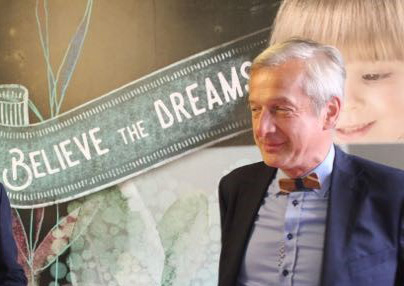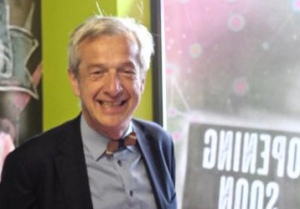 Photo: mayor Pierre Huart of Nivelles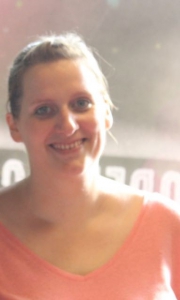 Photo: director Jessica Yernaux van Kids&Us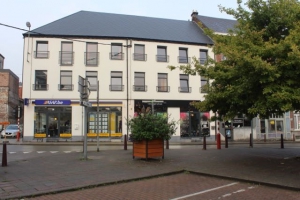 The opening of the language institute is for Health Invest also the final completion of the Résidence Gabriël project at Place Emile de Lalieux in Nivelles. A few years ago Health Invest bought two old properties on the square, both with a housing and commercial purpose.
The buildings were completely stripped, and then fully rebuilt and regenerated. The full renovated building consists of six modern flats, varying in size from 70 to more than 100 m² living area, with one or two bedrooms and/or balcony. All housing units were sold rather quickly. Two commercial areas were still available on the ground floor.
Photo Exterieur Résidence Gabriël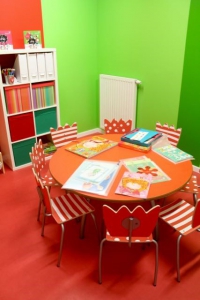 One was transferred to the Limburg business family Peumans, owner of one of the largest employment agencies in Belgium, the quickly growing As Soon as Possible (ASAP). The new branch in Nivelles has now been open for a couple of months.
The neighbours, Kids&Us, will open the doors for the first students on 20 September. Up to now about 95 children have been registered for English classes, and this number is expected to rise to about 200 this year. Health Invest is now investigating options for new projects in and around Nivelles.
Photo Interieur Kids&Us