by Olivier Beherman
Often, once the wind of change starts to blow, more is levelled than was at first assumed. So too at the edges of the Ragheno site in Mechelen, where at the start of this year the Beherman Group, Vulsteke Bedrijfsgebouwen (Industrial buildings) and Real Estate Agent DGI started with the construction of a new SME park. It comprises 14 modern units for small and medium-sized business – units varying in floor area from 356 to 453 m² in different styles and price settings. The first units have already been sold. The park, called De Motte, will be ready for use in the summer.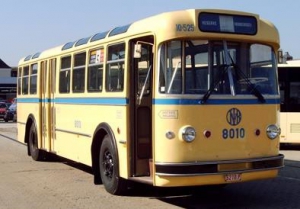 As construction of De Motte progressed, the Beherman Group's idea of also renewing the adjacent parcels became increasingly viable. The new SME park and the old sections of the Ragheno factory, where once Peugeots, buses and railway carriages were built, were very much in conflict. This was reason enough for the group to tackle the old buildings once more. At the end of this month, the former car factory roofs and drain pipes will be cleaned and where necessary repaired.
Also, the Ragheno site's administrative building, which in its current form dates from the second half of the nineteenth century, will be given a major renovation. The entire roof will be renewed, the entrance will be renovated and the lighting for the site entrance and the administrative building will be adapted to suit current needs. Energy saving LED lighting with a warm glow has been opted for. Paintwork will also be carried out.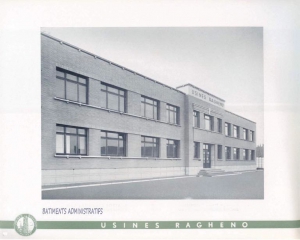 In addition, the Beherman Group wants to get rid of the oldest part of the warehouse complex opposite the new SME zone. That part will not be renovated, but demolished.
Five new business units will be constructed on the area thus freed up, probably this year. These are entrepreneurial spaces with an area of 500 m². The renewed Ragheno site will of course be provided with parking space, green space and modern lighting.