door Olivier Beherman
It is still something special. Once Romy Schneider slid past on the big screen as Empress Sissi, Clint Eastwood was silent in numerous roles and Alain Delon was a masterly Mr Klein, Peter Sellers guaranteed laughing cinemas and the young Jane Fonda and Brigitte Bardot were still very beautiful.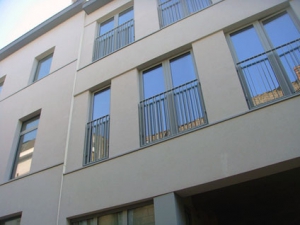 It all happened in the Le Corso cinema in the old centre of Mons. Happened, because the cinema is gone. History.
Le Corso is still there though, but it is now a modern, luxurious residence. Two years ago, property developer Health Invest purchased the old movie theatre and developed a plan for the realisation of a future-proof residential area on the site that for the people of Mons represents a significant amount of emotional value. With success.
The old cinema was completely demolished and a total of 17 flats were built, differing in size, but uniform as to construction method and finish. Beautiful, light, sustainable and of high quality. Underneath the residential units, there is room for the residents to park their cars in their own parking spaces in the parking garage.
The first flats and parking spaces have already been sold. The rest will follow in the coming months.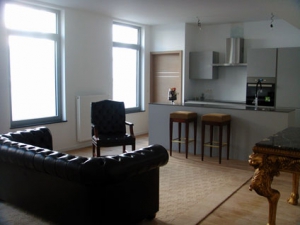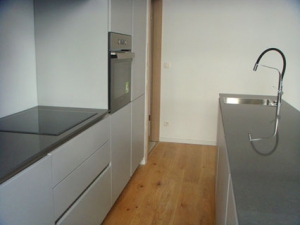 There is plenty of interest, partly because the market for this type of flat in the centre of Mons – spacious, modern and with a considerable amount of natural light – is extremely limited.
This month, a model flat will be furnished in Residence Le Corso for those who may be interested. For viewing, arrange an appointment with one of the contacts whose addresses can be found on this website.